Do you need to:
Identify how to increase profits;
Save time and money;
Check you're getting value for money from your providers;
Or future proof your strategic planning?
Book an affordable independent audit with The Mallows Company.
The results speak for themselves:
June 2018 Telecommunications Audit – SME saved over £2400 per year on bills
May 2018 Website Audit – Charity increases web visits and donations by over 100%
Independent Audit Prices from £499+VAT for businesses, social enterprises and charities with a turnover of up to £500K. Larger organisations bespoke quotes on request.
Price includes:
A video call/s with client lead/s for up to 2.5 hours duration in order to complete the audit questionnaire
A further short clarification telephone or video call if required
A written report including a set of recommendations within 10 working days of the initial audit
Follow up call within six months to identify outcomes and impact
The audit report is a review of current position and may include recommendations for additional or new services with additional costs to the business – the decision to progress with these recommendations is solely that of the business. TMC may be able to provide these services, support or undertake a procurement process to buy in the recommended services. 
Add On Options can include:
Site visit – additional charges may apply if a site visit is essential and this will be advised at quote stage
One Page Audit Infograph Report for additional £199+ VAT
Audit Recommendation Support Package – bespoke prices on request
External Procurement Package – bespoke prices on request
Training – bespoke prices on request
Outcomes achieved through our range of audits based on recommended actions:
Increased Profit
Increased Clients
Save Time
Save Money
Clear Vision & Planning
Maximised Efficiency
Improved Security
Compliance
Audits Available:
Strategic Planning
Action Planning
Leadership
Management
Sales
Marketing
Customer Services
Customer Consultation
Mystery Shopper
Competitor Advantages
Expenditure
Administration
Website
Ecommerce
Telecommunications
Digital Transformation Strategy
Network Efficiency & Security (Local)
Network Efficiency & Security (Servers)
Cyber Essentials Readiness (add on available: security end user training)
Intrusion Testing
Training
Community Participation
Charitable Giving
Third Sector Specific Audits:
Sustainability
Fundraising
Board of Trustees
Quality Assurance
Co-production
Ethics
Environmental Impact
Safeguarding
Benchmarking
Our Tweets
Allied Healthcare has some fantastic opportunities for Care Assistants in Northampton and Daventry! Contact Allied's local team on 07730 100175 E: mohammed.dar@alliedhealthcare.com for more information.
https://t.co/OzucH8LkPa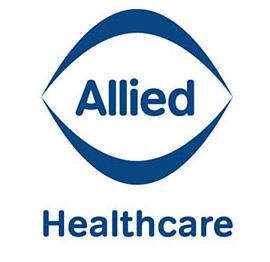 @The Mallows Company