Carlsberg UK Northamptonshire Food and Drink Awards
The Mallows Company is the proud organiser of the annual Carlsberg UK Northamptonshire Food and Drink Awards, a competition which celebrates all that is great about local produce and drink, recognising excellence within the county's dining venues and rewarding those who work so hard within the culinary sector.

In the seven years to date, we have overseen the successful growth of the competition from four categories to eighteen, including 'Restaurant of the Year', 'Young Chef of the Year' and 'Local Food Hero of the Year' and secured sustained sponsorship from some of Northamptonshire's major businesses within the sector including Carlsberg UK, Booker, Heygates Flour and Animal Feed, Weetabix, Whitworth Bros. Ltd and Whitco. The Awards were inspired and supported by Northamptonshire Enterprise Agency (NEP)

We manage every stage of the competition, including:

Staging a high-profile launch event attracting key sponsors and sector supporters
Attracting countywide participation from potential entrants and public engagement through interactive categories
Staging various judging processes including panel sessions, cook-offs and mystery shopping
Securing support from celebrity chefs, food writers and catering companies of national renown
Organising and hosting the black tie Awards Dinner for 450 people
Planning and co-ordinating all press and public relations activity
For more details on the Awards, please visit www.northamptonshirefoodanddrink.co.uk or follow us on twitter at @foodawardsHQ and on Facebook at facebook.com/foodawards

"The Mallows Company has created something special with the Northamptonshire Food and Drink Awards, bringing the whole county together for a celebration of the best food, drink and talent that Northamptonshire offers. Rachel and Anna, alongside their wider team, are incredibly professional and keep me involved at each stage of the event. Carlsberg UK is proud to have a longstanding association with the Northamptonshire Food and Drink Awards which is testament to the hard work, dedication and passion of The Mallows Company."
 Andrew Roache – External Communications Manager, Carlsberg UK
Our Tweets
Allied Healthcare has some fantastic opportunities for Care Assistants in Northampton and Daventry! Contact Allied's local team on 07730 100175 E: mohammed.dar@alliedhealthcare.com for more information.
https://t.co/OzucH8LkPa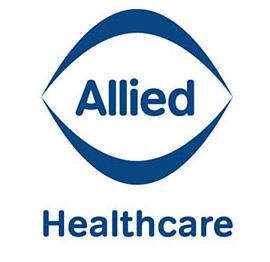 @The Mallows Company