For nearly 30 years, The Mallows Company has helped companies and organisations to get the very best from their people.
Our wide range of 'off the shelf' training solutions is designed to meet the needs of everyday commerce, but it is our capacity to design or tailor a bespoke course to exactly fit your specification on which we have built our enviable reputation.
We know that the key to successful training is to unlock the learner's potential and our commitment to that guiding principle underwrites our comprehensive approach to training and mentoring. Without exception our trainers, coaches and mentors are professional, qualified and experienced people, passionate about their subject and dedicated to meeting your development needs, whatever they may be.
We can offer 1-2-1 coaching, mentoring, team coaching and bespoke training programmes and development courses which can be undertaken on site, at our headquarters or at a location of your choice.
Our training covers:
Interpersonal Skills – with courses on topics such as professional image, presentation, public speaking and time management
Management Development and Training – with courses on topics such as recruitment, improving employee performance, supervisory and coaching skills

IT Skills – with courses on Word, Excel, Powerpoint, internet, email and social media, tailored to beginners or experts depending on your needs
We can also offer:
Executive coaching and leadership mentoring (please visit the Executive Coaching section of the website)

Management consultancy
Psychometric profiling

First aid training

Event Management – including team building, corporate entertainment, conferences and Christmas events
"The Mallows Company has been successfully providing NAYC with a wide range of training options for a number of years and it's always tailored to meet our specific needs, whether that's media and communications skills for our youth development team or management consultancy for our senior executives. Their approach is wholly professional, following up to ensure that they have met our requirements, and perhaps more importantly it's also very caring which means we're never left feeling like we're merely clients. Rachel and her team are only happy when they know they've made a positive difference for our staff and for the organisation and they certainly do that every time they come – why else would we keep using them?!"
Phil Houston – Youth Development Director, NAYC
Our Tweets
Allied Healthcare has some fantastic opportunities for Care Assistants in Northampton and Daventry! Contact Allied's local team on 07730 100175 E: mohammed.dar@alliedhealthcare.com for more information.
https://t.co/OzucH8LkPa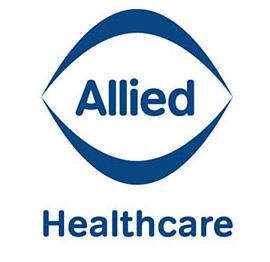 @The Mallows Company