Made In Northamptonshire
The Mallows Company set up the countywide networking group, Made In Northamptonshire (MIN), designed to bring like minded businesses from the food and drink sector together in a supportive setting.
MIN operates through a multi stakeholder cooperative.
It is aimed at:
Producers wishing to find new markets and to work collaboratively
Retail outlets wanting to sell the 'best of Northamptonshire'
Chefs and eateries looking to source good local produce
County food and drink firms which support local business
Those who love the 'buy local' philosophy
MIN was launched in January 2011 and now meets quarterly, offering members the chance to gain access to grants and other financial support, to receive free advice and information from sector partners as well as the opportunity to share expertise and work collaboratively.
Membership is free and open to anyone from the food and drink industry who would like to join..
MIN has already enjoyed a number of successes including finding new outlets for county produce and helping retailers to source local products and thereby reduce the 'food miles' and has attracted praise including from the Campaign to Protect Rural England for its efforts in promoting the excellence on its doorstep. It distributes and monitors use of the MIN logo, a county 'kite-mark' for producers, retailers and venues stocking and serving local produce and also produces an annual directory of Northamptonshire producers and suppliers. To view and/or download the 2015/16 directory, which has over 100 listings of everything from local drinks to butchers, bakers to farm shops, please click here
Find Made In Northamptonshire on Facebook®
"MIN has been a massive support to our relatively new business, giving us the chance not only to meet potential new stockists but also to raise our profile and ultimately secure more sales. We would have struggled without it!"
Geoff & Chris Twell – NeneView Dairy
Our Tweets
❤️Love your Career❤️ Our next ROSE Job Fair is taking place on Valentines Day ❤️ 10am, Wellingborough Library - we look forward to seeing you there! Please share with anyone who would be interested in coming along.
https://t.co/ksujeOAsTq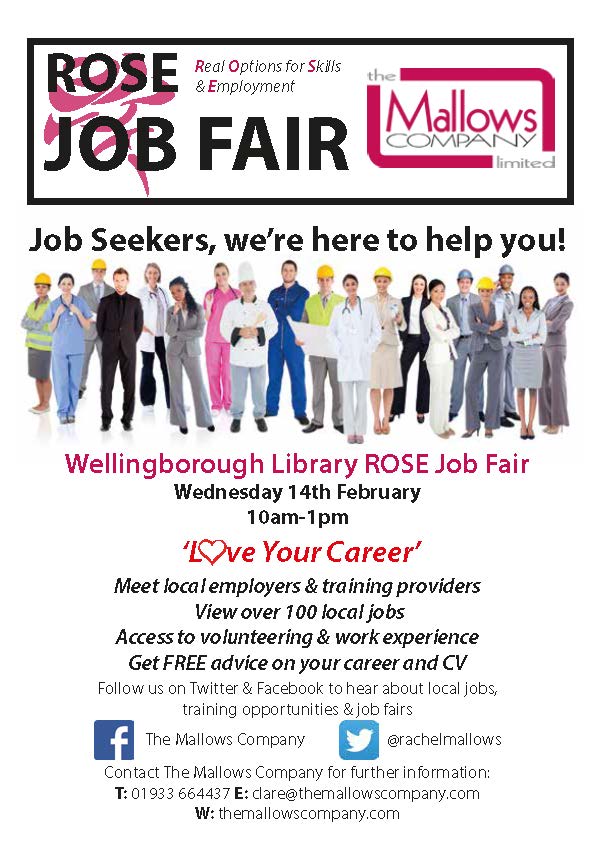 @The Mallows Company